We Deliver a Rewarding Brand Experience Unique to Each Client's Needs
With a diverse client base, we are adept at creating innovative opportunities for consumer engagement, exploring new consumer touch-points, and customizing strategies to position our partners in authentic and experiential ways. We deliver a rewarding brand experience while addressing each client's specific needs and objectives along the way. Most importantly – we create impressionable results!
The Hermitage Museum in St Petersburg, Russia, home to more than three million pieces of art and artifacts – became the inspiration of The St. Petersburg Palaces furniture collection. Through our affiliate office in England, CMG was able to engage with Russian officials for the representation rights to license the museum's collections.
The licensee's creative team traveled to Russia for inspiration from the museum's classical pieces, for the development of a more transitional and contemporary design aesthetic for the collection. The end result considered by many was "The most exciting furniture launch in the last 20 years." While featuring traditional Russian materials, the furniture takes some dramatic turns with embellishments of semi-precious stones like malachite, lapis lazuli and jade — inset into the stainless steel – creating a faceted jewelry effect. The furniture retains the Neoclassical and Empire styles of the period which is essential for the collection's authenticity. The Russian official's motivation for this collaboration was that the furniture "would inspire tourists to visit the wonderful museum."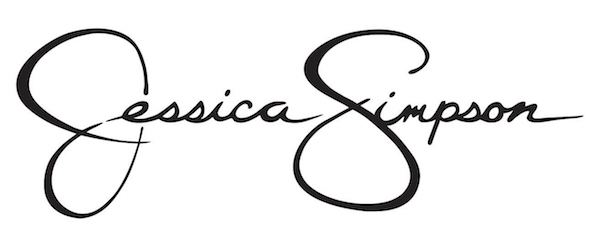 Through a collaboration with Jessica Simpson's brand management company, Concept Marketing Group identified fashion bedding and bath companies to execute The Jessica Simpson Collection – a trend-right home fashions lifestyle concept inspired by and designed in collaboration with Jessica alongside her mother Tina, and younger sister Ashlee. The team worked in concert with the licensees to achieve the goal of providing design and on-brand consistency.
Inspired by Simpson's feminine take on modern Americana and her love of home fashions, Jessica's signature style pairs Bohemian prints, delicate florals and soft, romantic ruffles with more neutral textures and chambray in an array of colors and innovative product features. Aside from great product, key to identifying appropriate partners was alignment with long-term sustainability, resource conservation and other environmental solutions.

Realizing there was an opportunity to own the market for a "casual" line of home furnishings which in 1994 did not exist, we proactively approached Nautica with a licensing plan and strategy for the creation of Nautica Home. The plan had two distinct goals: to dramatically enhance Nautica's position and visibility as an American lifestyle brand and to generate greater sales and profitability.
We conducted a complex and lengthy licensee-qualifying process to identify compatible licensees capable of accurately translating Nautica's apparel design philosophy, and could work within a limited and established retailer network. Appropriate alliances were forged and Nautica Home was launched in 1995 with a product line inspired by the lifestyle imagery showcased in Nautica's advertising campaigns.
We conceived and implemented a licensing program for Nautica Home resulting in a tremendously successful brand extension. The collection quickly grew to sales in excess of $100 million in categories such as furniture, fashion and basic bedding, bath/beach towels and accessories, and tabletop products. More than 20 years later we continue to consult with Nautica's in-house team on various home categories.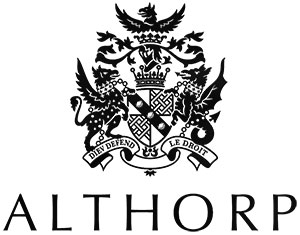 Through Concept's European affiliate, Glasser traveled to England to meet with Lord Spencer for the representation of Althorp – the 500-year-old sprawling English estate and ancestral home to generations of Spencers – including his sister Princess Diana. This representation let to the birth of Althorp: Living History, a furniture & accessories collection.
Althorp: Living History continues to be a hugely successful and expansive collection of furniture drawing inspiration from items gathered during the 17th, 18th and 19th centuries. It was this combination of Althorp's rich legacy and beautiful interiors that was intriguing to Glasser, as were the broad-array of décor which since the early 1500's had been brought to the home domestically and from other European countries. Glasser believed the extensive family heirlooms, archival references and inspired items would provide for years of product introductions. More than 15 years later, in excess of 600 pieces of furniture have been introduced, constructed from a wide-array of materials such as: mahogany, cerejeria, amboyna, rosewood, burl, and walnut with custom brass hardware, have been introduced into this very successful licensed collection.
Because Althorp is a tourist destination, a significant incentive to Lord Spencer for entering into this collaboration was the anticipated increase in visitors to the estate, and the benefits generated from designating a portion of royalty generation for the preservation of the estate and family heritage.
Because of our home fashions industry contacts, we were retained to augment Oscar de la Renta's in-house licensing team. Our mission was to identify home fashions licensees who shared Mr. de la Renta's design and sense of style philosophies, distribution, could interpret and remain true to his personal vision, be authentic, and that the human side of the relationship be compatible. We identified the appropriate licensees, close-working partnerships were established, and Oscar de la Renta Home was introduced to rave reviews from the press and retailing communities.
Based on Mr. de la Renta's own designs, as well as adaptations of extraordinary pieces showcased in his three homes, Oscar de la Renta Home, like his apparel, was designed to represent great taste, refinement, and elegance.
With residential and contract design projects throughout the United States and Internationally, Juan Montoya is globally considered one of the most acclaimed and prolific designers.
Leveraging Mr. Montoya's respective strengths, we identified multi-product partners to leverage his distinctive viewpoint and connection with noble materials, European craftsmanship, clean lines, and attention to detail.
Mr. Montoya's creative diversity is evident in his use of bold designs, luxurious textures and intriguing shapes, giving an eclectic and unified perspective to the products and interiors he designs. Juan's aesthetic often parallels his interests in a variety of cultures which is showcased in his designs.
Key to Mr. Montoya's successes is that his signature design elements are accurately reflected in all the products which he originates – whether furniture, area rugs, decorative fabric and other home décor.
A client for more than 20 years, Concept Marketing Group provides management services and support for all apparel and home fashions products in Jessica McClintock's portfolio. We are responsible for the daily management of the existing licensees and for the active solicitation of new partnerships. We have generated and managed more than 40 license agreements in a variety of fashion and home categories for Jessica McClintock.
As a forerunner of women's empowerment, Jessica's brand and message is more relevant today than ever. Jessica McClintock has earned a reputation for being one of the most respected women in fashion design. With a core competency targeting all categories of special occasion fashion and accessories, Jessica's business also addresses comprehensive collections of home décor.
Because Jessica is dressing women for some of the most important special occasions in their lives, she develops an all-important emotional connection with her customer which many other brands are unable to claim. Jessica's fondness for enchantment is the foundation of and is reflected in all of her apparel and home fashions related products.
"Our relationship with Kerry has evolved over the last 20+ years because of his seamless and comprehensive understanding of my enchanted lifestyle brand and how it translates into various product extensions. Relying on Kerry for his extensive knowledge of the licensing process – including management of our existing partner base and a targeted approach to identifying new licensees – augments our in-house capabilities and affords us the ability to focus on our core day-to-day business activities."
Jessica McClintock, Jessica McClintock, Inc.